The dog days of August can be physically and mentally exhausting. Your team has played 120+ baseball games across this magnificent country (or 3 different continents if you're Edwin Encarnacion) and you've only had 2+ days off in a row one time? And if you made the All-Star game, which should be every player's goal, those days off may have been more exhausting than the normal grind.
This summer has introduced us to a new phenomenon: Hot Boy Summer. Whether it's placing thirst traps on social media or the actual thirst trap that the spiked seltzer industry has created, #HotBoySummer has been 'full send' for tool bags across this aforementioned fine country.
So why not combine my two passions, baseball and obnoxious bro's, and create what you didn't know you needed. The Hot Boys of Summer.
Starting Pitcher: Marcus Stroman, New York Mets
Whether its the Napolean type that initiates a fight then hides behind others or the prototypical hot/funny/charming flame thrower (me or Marcus lmao stop!), Every group needs there little man. You probably didn't expect it from the SP position but double sleeves, baby blue glove and literally peacocking below? Congrats, Marcus.
Catcher: Austin Hedges, San Diego Padres
Why not start the lineup with a daddy who essentially plays for "The Daddy's"? Has the vibe of the character in a movie you expect to get the girl then screws it all up. Hedges needs to stop batting under .200 if he wants to stay a part of SD's young cast of the studs.
First Basemen: Matt Olson, Oakland Athletics
When he's not scooping it at first base in the Bay Area, he's scooping up your daughter to get some drinks on Monday night (off days only). Doesn't give off the 'douchey vibe' you'd expect from this list but has said the sentence "Ain't no laws when you're drinking White Claws!"
Second Basemen: Bo Bichette, Toronto Blue Jays
The rookie and son of former MLB driller Dante Bichette has played incredible baseball while rocking the caveman chic meets the fratboy ensemble. Hair touching his shoulders, eye black under the snowboarding goggles. He's a top prospect in MLB and more importantly for #HBS.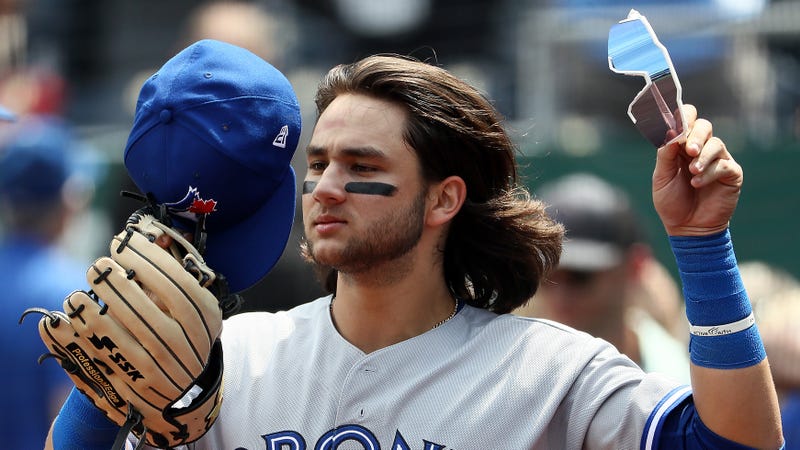 Shortstop: Didi Gregorious, New York Yankees
Smooth. Like almost too smooth. My buddy @Jomboy_was blown away when he saw him in person. You might argue that Didi is a little *too* clean to be on the Hot Boys of Summer list BUT there are rumors he created the first spiked seltzer. Wouldn't be shocking as he speaks 5 languages and is better than you at everything.
Third Base: Kris Bryant, Chicago Cubs
Pretty sure KB would be the number 1 overall pick of #HBS. The eyes. The gruff. Kind of guy you look at and wonder what his bad days are like? Someone told me yesterday it looked like I comb my hair with a dead fish. If your company sells gross clothing items (sweatpants, robes, etc) then you need to hire KB.
Outfielder: Yaisel Puig, Cleveland Indians
Yaya brings sexuality to the game of baseball we haven't really seen before. I've basically watched this man make love to a baseball bat on the field, I can't imagine what happens behind closed doors. But I'd like to.
Outfielder: Derek Dietrich, Cincinnati Reds
A picture tells 1,000 words. All of them are Hot Boy Summer. And one says "Party".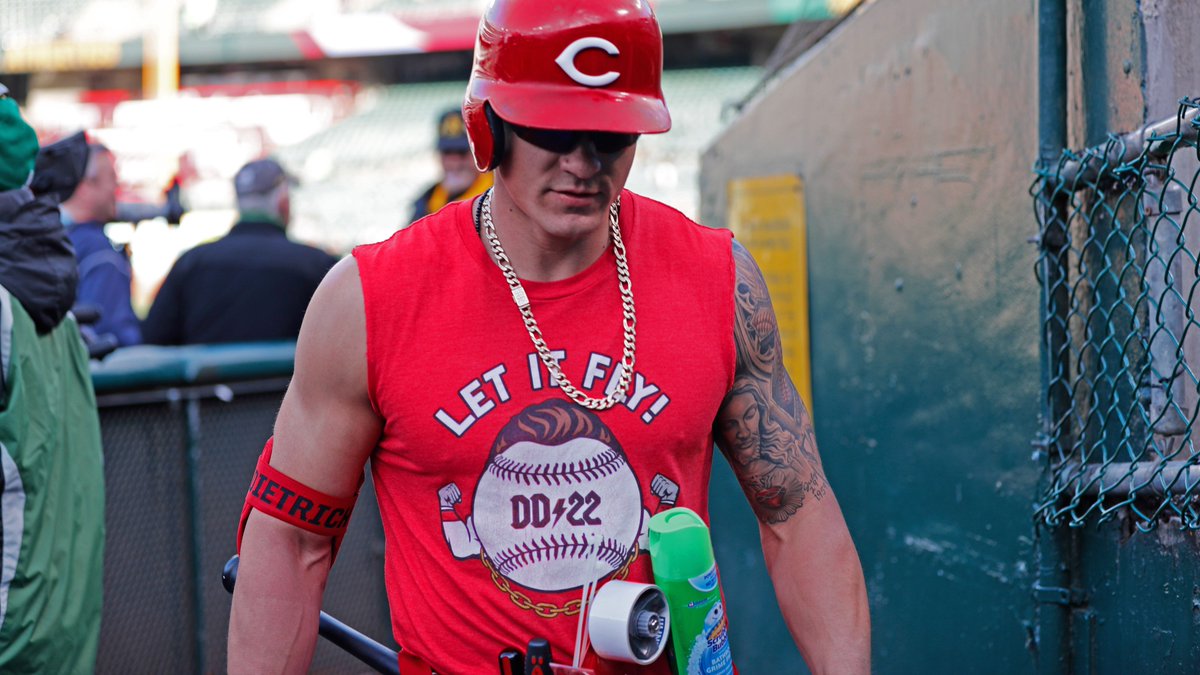 Outfielder: Ronald Acuna Jr., Atlanta Braves
The chain. Back pocket hanging out. Too much lettuce for the bowl. He happens to be one of the best young players in the game. That oven mitt he's wearing isn't for sliding, it's so your hand never gets cold holding your Truly. Truly impressive.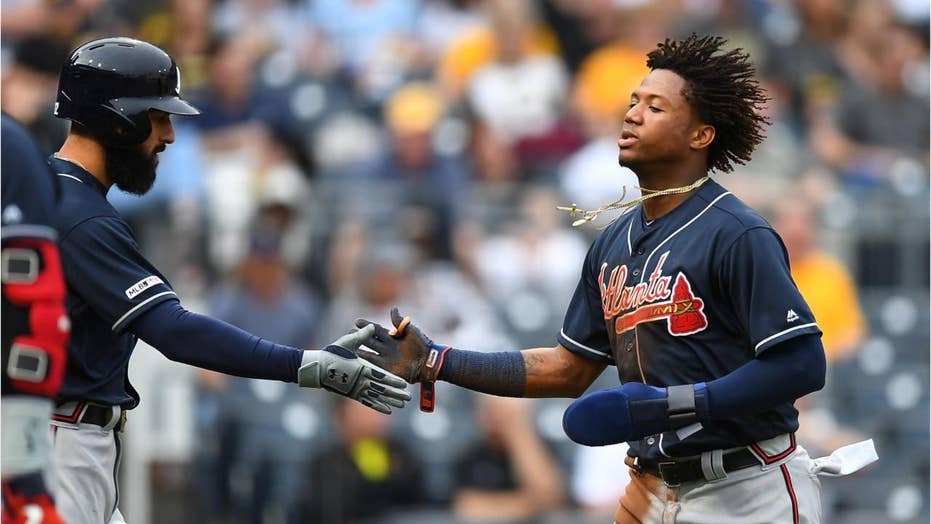 Closer: Hansel Robles, Los Angeles Angels of Anaheim
Who better to wrap it up then that Hansel? (He's so hot right now) If you haven't seen the electric factory he creates when he enters the game, watch this. And when in need of an outfit, always go tattered denim vest. Always.
That wraps up the inaugural Hot Boys of Summer. Don't be shy to tweet at me (@TalkinJake ) as candidates for next year start now.